4 Delicious Ideas for a Healthier Holiday Season
February 21, 2023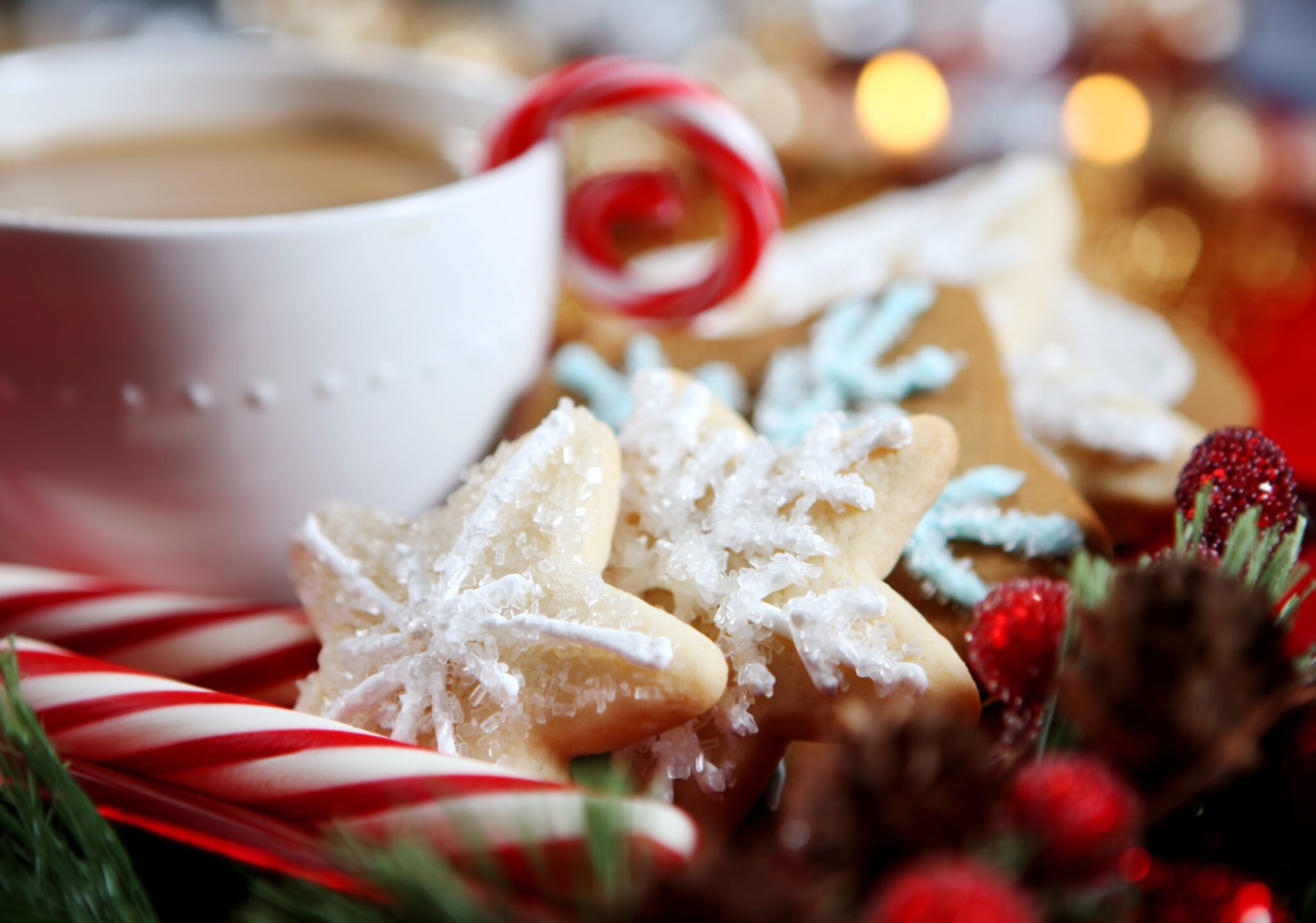 Decadent pies, buttery mashed potatoes and turkey sandwiches for days… If the Thanksgiving feast has left you craving a more health-conscious celebration this December, it is possible without sacrificing flavor or a sense of occasion. The award-winning dining program at Fellowship Village, helmed by executive chef Arthur Marston, showcases fresh, local ingredients in vitality-boosting recipes year-round. And the culinary team has been busy devising seasonal treats. Follow these tips for healthy and flavorful holiday eating.
Eat Like a European
The Mediterranean diet is one of the healthiest options for any age, but it's especially beneficial as you get older. Largely plant-based and rich in anti-inflammatory foods like fish and olive oil, it can lower your risk of heart disease and may even boost brain function. Include plenty of vegetable dishes on your holiday table. Need ideas? The Food Network and The New York Times websites offer abundant ideas for gourmet spins on salads, brussels sprouts and green beans. Pair the meal with a choice bottle of red wine for heart-healthy antioxidants.
Plan Your Menu Mindfully
Some European Christian traditions, such as the Feast of the Seven Fishes, are perfect for lighter meals. A whole salmon roasted with herbs is an impressive and delicious alternative to classic beef options such as prime rib. Hummus and other bean dips make high-protein plant-based party-food options. Ramp up the health factor by serving them with crudités rather than crackers. Other crowd-pleasing apps include shrimp cocktail, which is low in calories, and guacamole, which is high in vitamins and "good" fats. If you're celebrating Hanukkah, put a healthy spin on latkes by using vegetables instead of potatoes and baking them instead of frying. Whatever you're serving, include pitchers of lemon water or bottled mineral water on the table, not only to stay hydrated, but also to help your body absorb nutrients.
Bake Wholesome Treats
Whether you're hosting a family celebration or bringing festive goodies to your grandkids, delight everyone with low-calorie cookies and candies that cut out potential pitfalls like gluten and dairy without compromising on the yum factor. Instead of sugar-loaded confections, bake up a batch of high-protein peanut butter cookies that no kid can resist. However, there's no reason to deprive yourself of every indulgence. One good holiday eating tip is to allow yourself a few forbidden treats.
Stay Active
It can be tricky keeping up your usual fitness routine if you have houseguests or are traveling over the holidays, but that doesn't mean you have to abandon exercise. If the weather is mild, plan a hike to suit everyone's abilities on one of the Garden State's scenic trails, or rediscover the wobbly joys of ice skating with the grands. Burn enough calories, and you won't feel bad when you reach for that champagne truffle.
No matter the season, Fellowship Village residents enjoy delicious, healthy cuisine at our on-site restaurants or catered in their  home. Call 908-580-3840 to schedule a tour, and stop by Wilson's Tapas Bar to taste for yourself.