Benefits of Swimming for Active Adults
April 14, 2023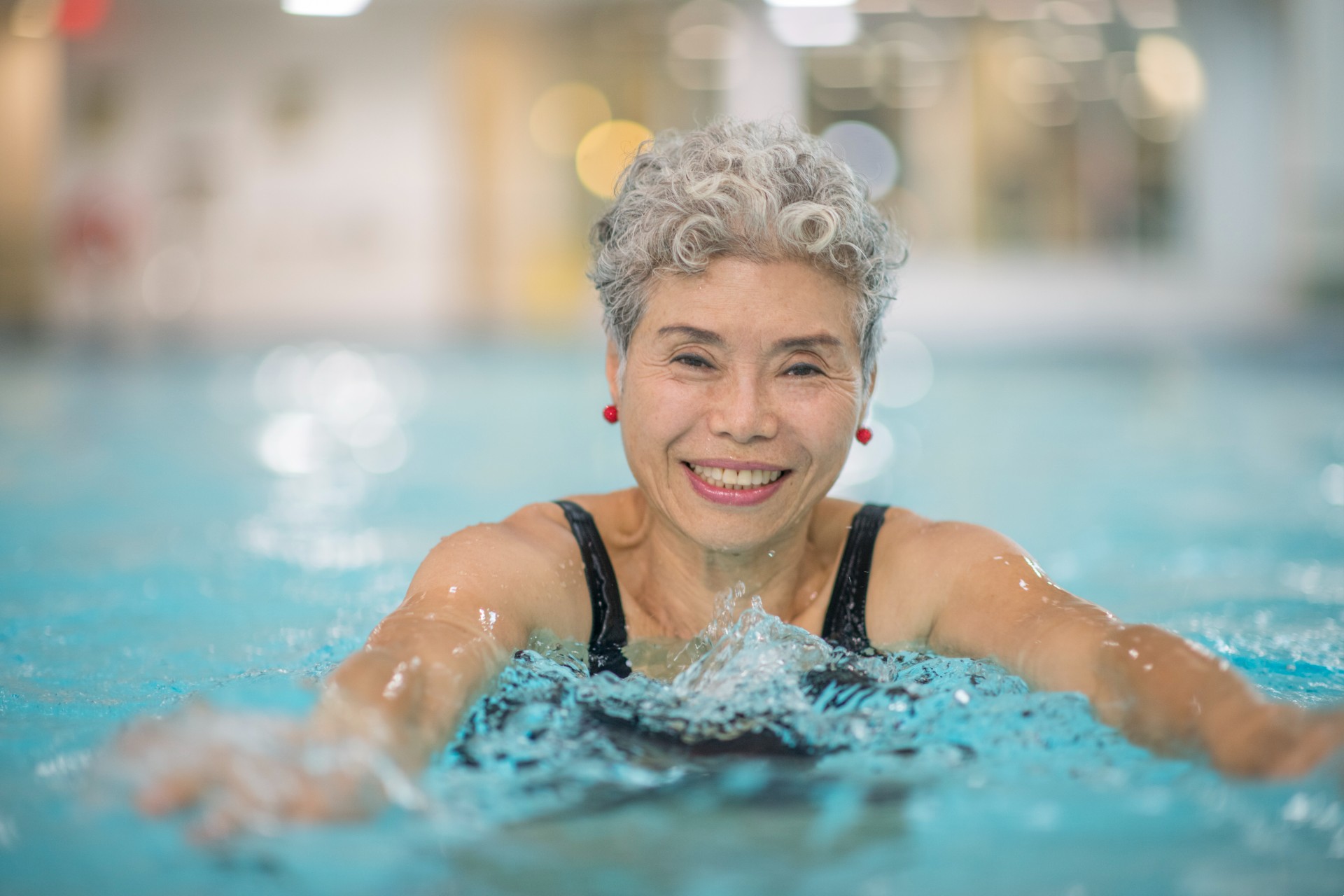 Did you know that an astounding 40% of women and 30% of men over 70 never exercise? Swimming is one of the most popular sports and one of the best ways for older adults to stay fit. Swimming and simple water exercises can have a significant impact on your health, helping you maintain your independence and helping you live an active, inspired life.
What Are the Benefits of Swimming for Seniors?
Swimming is a logical choice for older adults because buoyancy of the water reduces the strain on your joints. The eight top benefits of swimming for seniors include:
Makes your heart healthier. Cardiovascular disease impacts more than 75% of older adults, rising to nearly 90% for those over 80. Swimming encourages heart health by increasing circulation and lowering blood pressure.
Tones your muscles. Toned muscles help support your body, reducing the risk of injury. Swimming uses the water's resistance to build strength without stressing the joints.
Encourages flexibility. You move parts of your body while swimming that you don't routinely use. This increases your mobility and agility, leading to a more flexible body.
Improves balance. Falls are a serious hazard as we age. So improving your balance is one of the most significant health benefits to seniors who swim. In an Australian study of men over 70, swimming reduced the risk of falling more than other forms of exercise like gym workouts and tennis.
Offers opportunities for socializing. Whether you join a water-based exercise class or simply become a regular at the pool, swimming gives you a chance to expand your social circle. Harvard University reports that seniors who interact with people outside of their family and close friends are happier and healthier than those who don't.
Getting Started
Of course, you are much more likely to make swimming part of your daily routine if you have easy access to a pool, an important consideration when choosing a life plan community. Fellowship Village has a heated indoor pool, and the maintenance-free lifestyle offers more time to enjoy the benefits of swimming.
As with any exercise, you should consult your physician before jumping in. While swimming helps most people, it is not appropriate for everyone. If you aren't a great swimmer but still want the health benefits of swimming, you might consider a simple water exercise class:
Walking in waist-deep water. Keep your hands at your sides and swing them as you walk. Continue for 5-10 minutes.
Arm lifts are best in shoulder-deep water. Raise your arms to shoulder level and lower them back to your sides. Do up to three sets of 8-14 repetitions. Add foam dumbbells to increase the resistance.
Leg kicks work your core and leg muscles. Hold onto the pool's edge and do a flutter kick for up to three minutes. Repeat with scissor kicks. Add weights to your ankles to increase the level of resistance.
Ready to take the plunge? We invite you to schedule a tour at Fellowship Village to see our scenic 72-acre campus and five-star amenities, including our indoor/outdoor heated pool. Discover how our community can support your health and well-being so you can live an inspired life.