How Can LiteGait Therapy Help in Senior Rehabilitation?
December 21, 2022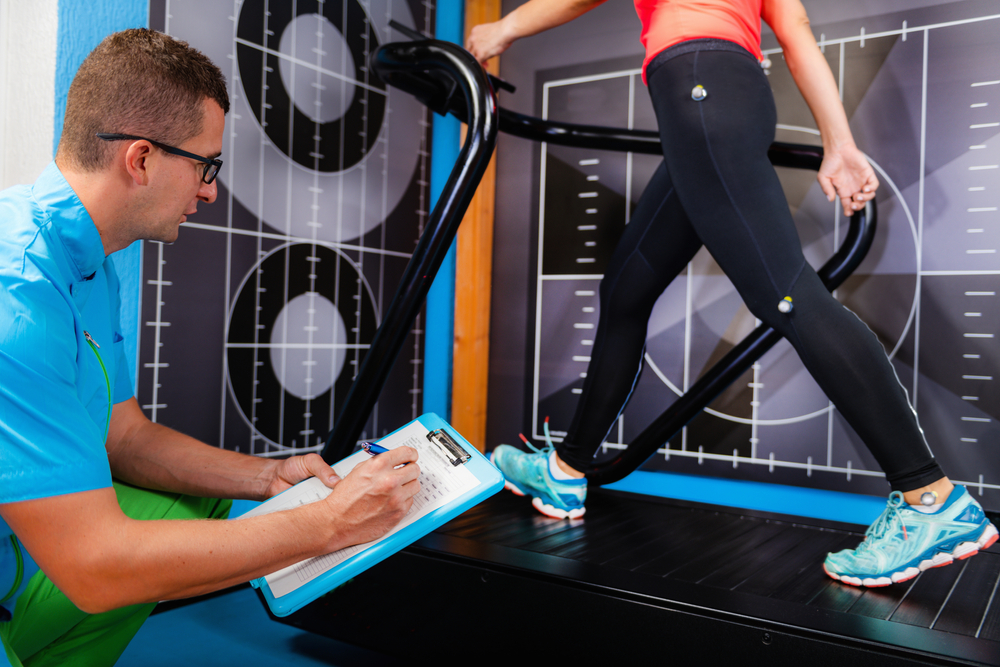 Regaining function after illness or injury can be a daunting task. It requires diligent effort to recover lost skills, and a supportive team of rehabilitation therapists to guide the recovery process. State-of-the-art equipment helps, too. At Fellowship Village, our rehabilitation team uses a variety of cutting-edge therapeutic technologies, including LiteGait®, a body weight supporting training system that can help people regain the ability to walk and improve their strength, flexibility, balance and endurance.
How LiteGait Works
LiteGait can be an effective rehabilitation tool for people dealing with the effects of a stroke, injury or conditions like Parkinson's disease, which can cause pain or weakness in the lower extremities, weight-bearing restrictions, diminished heart and lung function, or a lower tolerance of strenuous activity.
With the LiteGait system, a harness suspended from a sturdy frame supports a rehabilitation patient's body weight over a treadmill or over the floor. The harness helps maintain posture and balance, so rehabilitation clients can feel secure as they engage in therapeutic exercises while walking, sitting or standing. The amount of support can be adjusted as the person's motor function and balance improve, allowing for a more versatile approach to rehabilitation exercises. For example, as a rehab patient gains strength and stability, they may be able to support more of their body weight. Or if the therapist increases treadmill speed to encourage continued improvement, the patient may need more body weight support for a short time so they can keep their balance while adjusting to the new pace.
Benefits of LiteGait
The FellowshipLife therapy team has seen firsthand the way rehabilitation patients benefit from LiteGait. The benefits LiteGait offers include:
Improved safety.
The harness prevents patients from falling and being injured. It can also improve workplace safety for therapists, reducing their physical workload and helping them avoid injury, as well.
Higher confidence. Rehabilitation patients who use LiteGait feel safer and can approach their therapy with more confidence when they know they won't fall.
Better posture and gait.
The harness ensures proper posture, and studies suggest that, when used in post-stroke rehabilitation, gait quality shows more improvement with LiteGait than with conventional therapies.
Hands-free.
Since rehab patients are secure in the harness, therapists' hands are free to better direct the treatment and adjust patients' movements, ensuring a proper gait pattern in their pelvis and legs.
Allows for earlier rehabilitation.
The body weight support LiteGait provides means that people can begin rehabilitation therapy earlier in their recovery process, which can be encouraging for patients and may improve outcomes.
Senior Rehabilitation Therapy at Fellowship Village
FellowshipLife is proud to offer a variety of senior rehabilitation therapies to residents of Fellowship Village and the surrounding Basking Ridge, NJ, community. Combining years of expertise and the latest advances, our therapy team works with older adults to help restore optimal function after a health setback. Contact us to find out more about LiteGait or any of the rehabilitation therapies offered at Fellowship Village.