How to Maintain Your Health and Wellness as You Age
December 21, 2022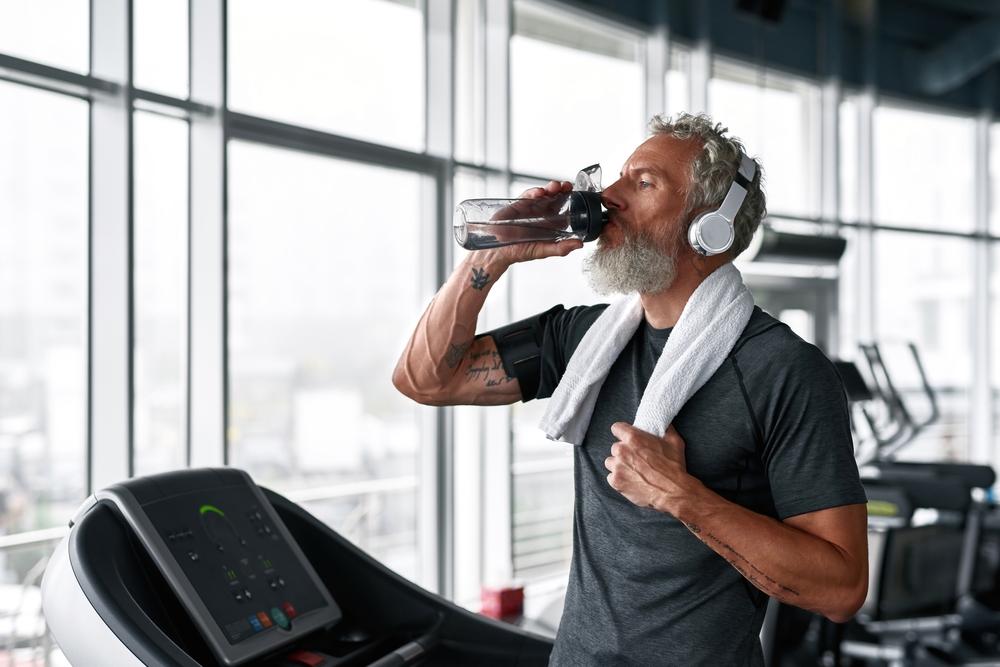 It can be easy to take your health for granted when you're young. But for older adults, wellness often becomes a high priority as you begin to consider how to stay healthy as you age. While genetics do play a role in healthy aging, lifestyle choices are also a significant factor. "Achieving well-being is an active process of making choices towards living a healthy lifestyle and combining one's physical health with the well-being of the mind and spirit," says FellowshipLife Director of Wellness Carole Clausen, CPT, CES, FTS.
If you're interested in taking a proactive approach to wellness, here are some tips for how to stay healthy as you age:
Take Steps to Maintain Physical Fitness
Being physically active is one of the most important choices you can make for your health. Studies point to an abundance of benefits from fitness activities, including:
Weight management
A greater amount of physical activity correlates with a greater likelihood of maintaining a healthy weight, which is associated with better mobility, strength and overall well-being.
Supporting independence
Researchers have found that moderate-to-vigorous physical activity supports muscle function, which can otherwise decline with age, leading to frailty and disability that can impact older adults' independence.
Lowering all-cause mortality
The more steps you take in a day, the lower the risk of death from all causes. According to one study, participants who increased their number of steps from 4,000 a day to 8,000, had a 51% lower risk of death from all causes. Play an hour of pickleball in the morning (4,000 steps) and take a 2-mile walk after dinner (4,000 steps) and you're there. But if that sounds like a lot, another study found that 110,000 deaths a year could be prevented if adults age 40 to 85 increased their moderate-to-vigorous activity level by only 10 minutes a day.
So do you add 10 minutes to your workout regimen, or strive for at least 8,000 steps a day? Recommendations vary, but the Centers for Disease Control and Prevention suggests that adults age 65 or older get at least 150 minutes of moderate-intensity exercise every week, plus two days per week of strength-training activities, and three days of activities that improve balance.
Your Mental Health Matters, Too
Mental health can play as significant a role in healthy aging as physical health, affecting your outlook, relationships and quality of life. While the retirement years may seem like a time of carefree contentment, several factors can affect older adults' mental health as they get older:
 Social isolation
A shrinking social circle, increased likelihood of living alone, and chronic health conditions can make people more susceptible to loneliness and social isolation as they age. In fact, an estimated 25% of older adults are socially isolated, which is associated with numerous health risks, including an increased risk of premature death, dementia, heart disease, stroke, depression and anxiety.
Stress.
The stress hormone cortisol rises with age which is associated with higher levels of psychosocial stress, and can affect cognitive performance and memory.
Loss of purpose.
According to a recent survey, 69% of retirees said that having a sense of purpose in life was important to their well-being. Unfortunately, as retirees' careers wind down and adult children get busy with their own lives, older adults can experience a sense of purposelessness, as they wonder what to do next.
Finding purpose, connecting with others, and moderating stress are important keys to healthy aging. FellowshipLife can help.
Vibe Fitness Supports Mind-Body Wellness
The new FellowshipLife fitness center, opening in 2023, can be an invaluable resource as you explore how to stay healthy as you age. "Vibe Fitness and Day Spa supports fitness, health and wellness, enhancing the quality of life through our philosophy, programs and services," explains Clausen.
Based on the philosophy that wellness is a lifestyle, our new state-of-the-art fitness center makes it easy for older adults at Fellowship Village and in the surrounding community to choose a lifestyle that supports healthy aging.
With amenities such as an indoor pool, pickleball court, and a variety of fitness equipment and classes, you can create a well-rounded and varied fitness routine that you actually look forward to. And if you need guidance in developing an appropriate fitness practice, our trainers are available to help you. As one Fellowship Village resident explains, "For 15 months, I took personal training for two half-hour sessions per week. This was a totally positive experience that transformed my life. Since then, I've been able to exercise at the same level, because what the trainer taught me has stayed with me."
At Vibe Fitness Center you'll find opportunities that support mental health, too. Fitness classes and bocce ball, shuffleboard and pickleball courts offer ample opportunities to connect with others and enjoy a sense of belonging in an inspiring and active community. Plus, new friends, classes and fitness goals can provide an exciting sense of purpose. And for relaxation, you can book a massage at Vibe Day Spa or unwind in the sauna. "Through the services and programs offered, we support and educate active adults to take charge of their health and fitness regimen," says Clausen.
Learn more about Fellowship Village's new Vibe Fitness Center.