Small Changes for a Healthier Life
February 21, 2023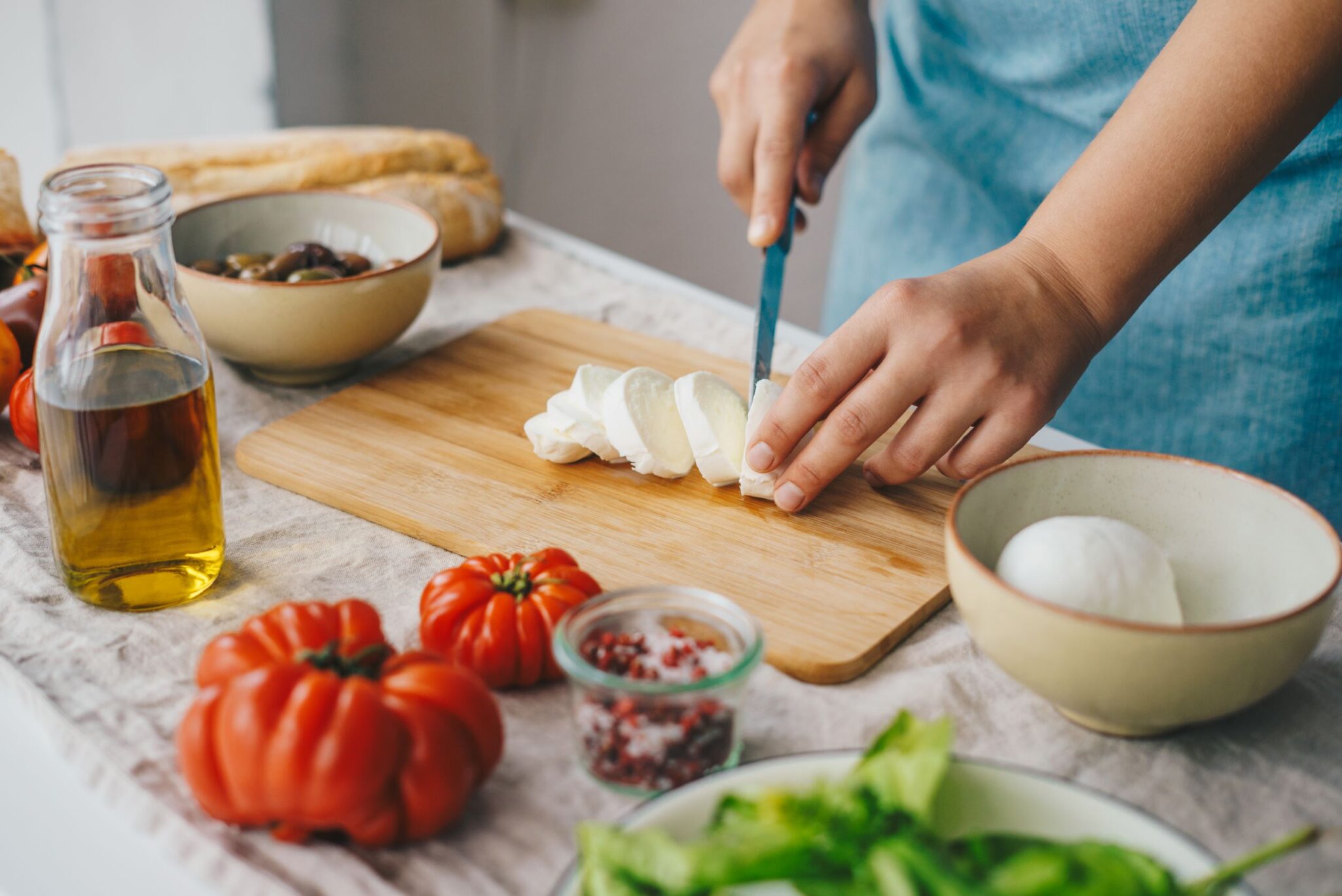 Sometimes the smallest changes have the greatest long-term effects. Nowhere is that more evident than when maintaining a healthy lifestyle. As Lina Dajani, MD, an internal medicine doctor at Scripps Clinic Torrey Pines explains, "Small lifestyle changes are easier to achieve and maintain [than drastic changes]. They are more likely to become habits and lead you to success."
You can kick off the new year with a resolution to make small changes to ensure a healthy, active lifestyle at any age.
Get Moving for Your Health
One of the best tips for maintaining a healthy lifestyle is to move. You don't need to commit to walking for long stretches or at a fast pace. Start by walking for 10 minutes a day. Commit to walking those 10 minutes every day for a week. After one week, increase it to 15 minutes every day for the next week. Your goal is to work up to 20 to 25 minutes of brisk walking every day. If you schedule your walk with a friend, you can talk and quickly pass the time as you work toward a healthier you.
Don't forget to exercise your mind as well. Exercising your brain can improve memory function. The best way to get that exercise is to try something new. Check out a new card game. Pick up a book of Sudoku or crossword puzzles. Learn to play an instrument. Take up a new hobby. You'll have fun and get some brain exercise at the same time.
Eat Healthy Foods Without Sacrificing Flavor
Eating well helps maintain whole-body health, and again, small changes in your diet can have great payoffs. Here are a few tips that can help you maintain proper nutrition:
Substitute an egg white for a whole egg. If you scramble eggs for breakfast, include one egg white and one whole egg.
Do you love homemade bread and cookies? Try replacing oil or butter with unsweetened applesauce.
Try a Mediterranean diet. According to the World Health Organization, you are healthiest if you eat plant-based foods such as nuts, fresh fruits and vegetables, along with fish and poultry. Limit your intake of dairy products and processed foods.
Don't forget the water! It's sometimes difficult to drink enough water. Try using a bigger cup or a water bottle that holds more and resolve to drink it. You can add fresh fruit to your water to give it more flavor without adding anything processed.
Prioritize Healthy Sleep
Your body needs sleep to stay healthy, and for many aging adults, a consistent sleep schedule can get tricky. Good sleep hygiene can help with this; going to bed and waking up about the same time every day, avoiding sugar before bedtime, and putting all screens away at least an hour before sleep time are all good ways to improve sleep heath. Experts also recommend keeping your room dark, avoiding caffeinated beverages in the evening and not napping longer than 20 minutes during the day.
Live Your Best Life
The key to wellness at all ages is making small changes in the key areas of health. If you want more ideas on how to live a vibrant, independent life during your retirement, we invite you to explore our communities like Friends Village. With maintenance-free living, you'll go to bed each night without a care in the world. Schedule a personal tour today to check out the next step in your quest for a healthy, happy and vibrant life