The Advantages of Active Adult Communities
October 26, 2022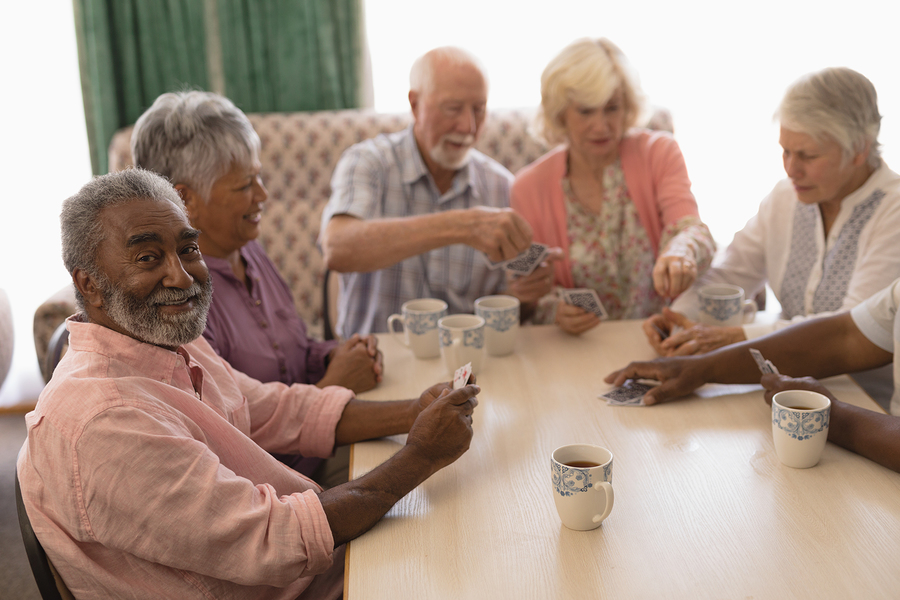 The decision to move to a senior living community should never be made lightly. It involves self-reflection about your wants and needs, a fair amount of research and the time and effort to visit communities in person to make sure it's the right fit for your vibrant lifestyle. For active older adults, you'll want a community that features services and amenities to keep you moving, engaged and inspired every day. Active senior living communities offer all those things, and much more!
5 Benefits of Active Senior Living
1. Maintenance-Free Living: If you decide to make an active adult community your new home, there will be no need to worry about pesky household chores like yardwork, snow removal or taking out the trash. All interior and exterior maintenance is included in your monthly service fee. You'll have more time to focus on the activities you enjoy instead of spending your free time doing work around the house.
2. Social Connections: Your neighbors become your friends in an active senior living community. Staying socially active and maintaining friendships is extremely important for older adults. Social isolation is actually dangerous for seniors and can lead to issues like depression, loneliness and anxiety. In an active senior living community, there's always a chance to make a new friend and reap the benefits of staying connected with others.
3. Convenient Amenities Close to Home: You won't have to go far to find what you need. The best senior living communities have multiple dining venues with flexible meal plans, state-of-the-art fitness centers and community spaces like art studios and game rooms. And should you desire to leave the campus, transportation is provided to get you where you'd like to go.
4. A Large Selection of Interesting Activities: As an active adult, you'll find no shortage of events and programs to pursue your passions. You'll have your choice of educational opportunities, arts and crafts, and a variety of social events to explore.
5. Peace of Mind for the Future: A Life Plan community offers a full continuum of care for the future, just in case your care needs change. If you should ever need assisted living, memory care or senior rehabilitation down the road, you'll find it all on one campus. You won't have to uproot your life and move to a new place, so you can stay in a familiar setting no matter what.
Premier Active Senior Community Living in New Jersey
At Fellowship Senior Living, New Jersey's premier Life Plan Community, our vibrant independent community was designed with active adults in mind. Whether you choose an elegantly designed villa, cottage or an apartment as your senior housing option, our residences feature open floor plans to help you feel right at home. For more information about active independent living at Fellowship, please contact us today at 908-580-3800. We'd be happy to answer any questions you have about vibrant living in Basking Ridge.