Your Wellness Your Way
February 21, 2023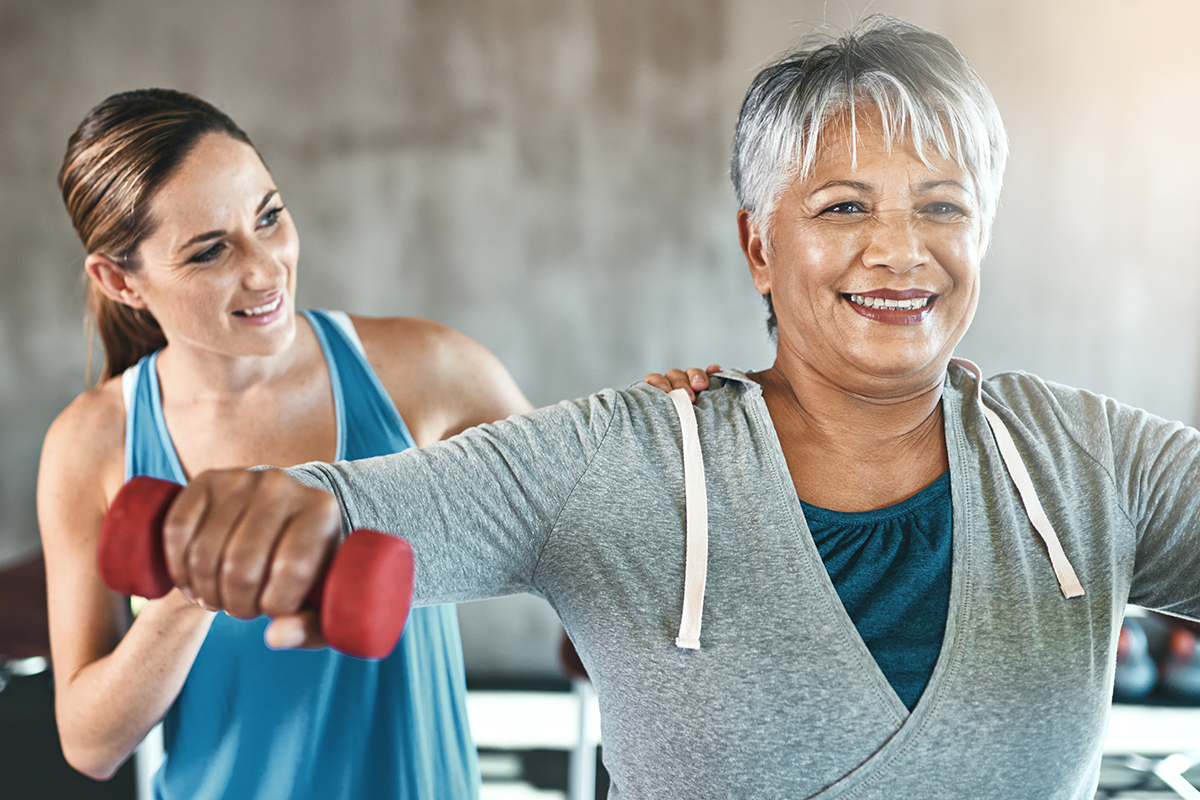 Having it your way caught on as the slogan for a fast food restaurant more than 40 years ago. Today, however, you can have it your way for almost everything. You can customize the apps on your phone, your order in a restaurant, your new car's bells and whistles, and even the menu on your TV. Why shouldn't you be able to customize the thing that matters most in life: your wellness? Fortunately, there's a growing trend to create personalized wellness plans that take into account your highly individual needs, interests and goals.
What is Personalized Wellness?
Rather than adopting a one-size-fits-all regimen for staying healthy, a personalized wellness program is created for you. It outlines the proper cuisine and helps you design an exercise program with your goals and preferences in mind. It also includes whole-body programs that help you relax, de-stress and find more joy.
Vice President of FoodMinds, Ashley Desrosiers explains,  "[Personalized wellness] is a puzzle-piece approach meant to match a person's unique set of clinical data and diagnoses, lifestyle variables and preferences, and/or personal health goals." This ensures you have a personalized wellness program tailored just for you.
Tools for Creating a Personalized Wellness Plan
There are many approaches to creating a personalized wellness plan that meets your needs. One of the simplest ways to get started is by using a wearable fitness tracker, like those made by Apple, Fitbit and Garmin. These little tools don't only count steps. They can measure your heart rate, your sleep quality, and your health trends over time. Industry experts predict that wearable technology will be a $54 billion industry by the end of 2023.
Popular testing products can also help you put together a wellness plan. For example, EverlyWell produces a simple test you can take at home that will show you food sensitivities you might never have known about. This can help you customize your meals to support your overall health and wellness.
Food-tracking apps such as MyFitnessPal monitor your food intake, caloric intake and expenditure, and potential nutrient deficiencies. Relaxation apps like Calm and Headspace walk you through various meditations or provide ambient noise to help you get a good night's sleep.
Create a Personalized Wellness Plan
You love your vibrant life and want to maintain your health through the coming years. You know a healthy lifestyle is necessary for an active lifestyle, but developing a personalized wellness plan can seem daunting and time consuming.  At Friends Village, we work with you to create a wellness plan customized to fit your lifestyle while taking advantage of the incredible amenities.
You can enjoy strolling the trails that meander through the 30 acres. You'll work with our fitness experts to design a program that matches your needs. Perhaps you can take yoga classes, workout at the fitness center or book one of our guided exercise sessions. But a healthy lifestyle is about more than exercise. You can find your center while painting, doing crafts or reading in the library. And you won't have to worry about deciding what's for dinner. Our chefs serve fresh, creative menus in multiple dining rooms, making it easy for you to maintain a healthy lifestyle.
Take that first step now to create the vibrant lifestyle you desire. Contact us to book a tour today. Come explore our beautiful campus and learn more about creating your own personalized wellness plan and living the active lifestyle you deserve.