7 Tips for an Easy Assisted Living Move
October 26, 2023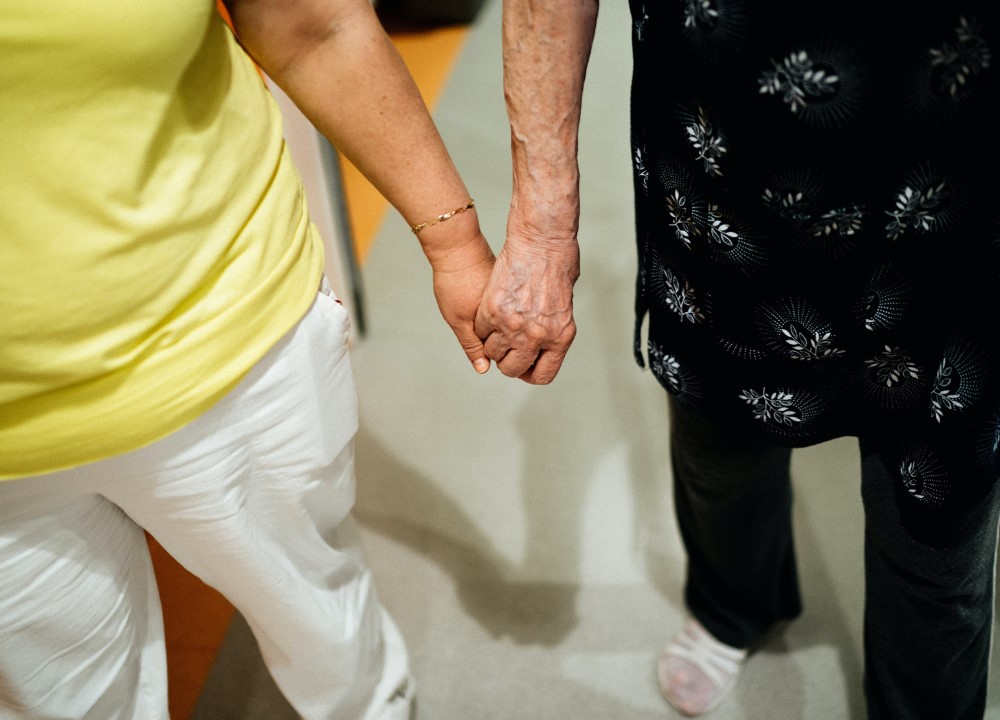 7

Tips to Make the Move to

Assisted Living

Easier
You've decided it's time to make a change in your life and move to Assisted Living. And by choosing one of FellowshipLIFE's continuing care retirement communities (CCRCs), this may be the last move you ever have to make. But after 40+ years of accumulating belongings, downsizing may be daunting. Here are some tips to help you make the transition to Assisted Living easier. 
Determine
what furniture
you'll
need
The first question to ask when touring a senior living facility is what furniture is included in the assisted living costs? Is a bed and dresser included, or do you have to provide your own? What other furniture is allowed? If you have a decline in health, does the community provide a hospital-style bed to make caregiving easier? 
Know your new floor

plan
You've probably already toured our communities, as well as others, to know which one is right for you. So you should have an idea of what your new Assisted Living residence feels like. But it's still a good idea to talk to our staff members to get exact dimensions for your specific rooms. Then, when you're trying to decide what you'll bring, you can make a better plan. Try recreating the floor plan with masking tape on the floor so you can practice arranging your furniture to maximize your comfort. 
Know where all your important paperwork
is
Insurance cards, driver's license, wills, life insurance, bills, and bank statements are just a sampling of the important paperwork you'll want to keep track of during your move. You probably have a specific place for all this in your current home. If you don't already have one, consider investing in an accordion binder to help organize your paperwork all in one place. Keep this in an easily accessible location during the move, that way you can easily retrieve them if they're needed for any reason. 
Pack immediate-need items
separately
Depending on how much help you have, it may take a few days to get completely settled and unpacked in your new space. Toiletries, medicines, and a couple changes of clothes should go in a suitcase that you can live out of for a day or two, if needed. 
Decide what to keep, donate, and
discard
Most people, when moving, have had the thought, "How did I get so much stuff?" Some items will naturally have more sentimental value than others, but when downsizing, it becomes even more important to know what is necessary and what might just be nice to have. And just because you don't have room for it, doesn't mean it has to be donated or go in the trash. Moving to Assisted Living is a great time to pass on cherished family keepsakes and digitize photo collections while keeping hard copies of favorites for decoration. 
Hire a senior move
manager
Feeling overwhelmed? Consider hiring a senior move manager to help you get organized and ready for your move. Senior move managers can help with a wide range of tasks associated with moving, from helping you organize, sort, and downsize your items, to setting up your new space. Depending on the individual, they can even help you sell items that are no longer needed, which can even help with assisted living costs. 
Hear what your peers have to say about the
move
Moving to Assisted Living is a big step, but it can also be one of the best decisions you'll ever make.  
For Lynn B. and her husband, moving to an assisted living facility has been a rewarding experience: 
"I am thankful that my husband and I decided to leave our home and move to an assisted living community. I love doing aqua water exercises every day and making new friends. I enjoy sharing my love of teaching with others doing crafts together. Best of all I don't have to think about what to make for dinner each day. Everyone who works here is so friendly and caring and helpful that life here is very comfortable."
J.G. Smith helped their father-in-law with is transition: 
"My father-in-law moved from a large house in Cape Cod, to an Independent Living apartment. He loved his independence, and his apartment was large and near everything he was interested in, the gym, swimming pool, and dining room. He eventually had to move to Assisted Living in the Memory Care unit where he has 24-hour care and still lives in his own apartment where he has his independence as well as any help he needs." 
Nancy C. shared that she followed in her mother's footsteps when choosing a CCRC as her home for her later years: 
"My mother moved to a beautiful Continuing Care Retirement Community in her 70's and she loved it. Now I'm in my 70's and I decided to follow her example. … As I drove onto the secluded, well-cared-for campus I was immediately struck by the natural beauty and peaceful ambiance of the countryside. That same feeling followed me inside where I was greeted by a warm and welcoming team who was ready to work with me to accommodate my needs. They showed me a darling newly renovated independent cottage nestled within the pristine landscape, and I immediately fell in love. I had found my new home, and it was everything I dreamed of and more." 
Make sure the move is right for
you
Are you still trying to decide if it's time for Assisted Living? Take our quick survey to learn more about senior living options and which ones might be best for you.