Speciality Health Care for Older Adults
Primary and geriatric care in Denville
Welcome to our Fellowship Medical Group practice in Denville, N.J., where your health matters.
Our personalized wellness approach ensures you have a proactive plan in place to live your best life.
Our top-quality health care services are provided by a caring, compassionate team of doctors and clinicians who are here to meet your needs. Whether you are here for a wellness visit or to access our all-encompassing range of medical services, our expert health care team ensures you have the right personalized wellness plan. At our professional medical suite, we are here to ensure a positive experience for you.
We are currently welcoming new patients at our doctor's office and most insurances are accepted. For an appointment, please call 973-627-0555.
Meet our clinicians and specialists
Arthur (Art) Sheppell, MD
Internal Medicine Specialist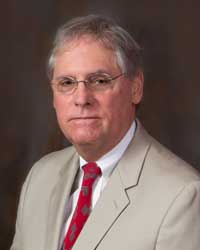 Dr. Arthur Sheppell is board-certified in geriatric and internal medicine, and is affiliated with Morristown Medical Center, Atlantic Medical Group, and St. Claire's Hospital. He received his medical degree from Paul Sabatier University and has been in practice for more than 20 years. He also serves as the medical director at Fellowship Village, bringing his vast knowledge and experience in geriatric care to the residents of FellowshipLife's premier Life Plan Community.
Available at our Denville and Basking Ridge offices for adults of all ages from the surrounding areas.
Jill Gallagher, APN-BC
Adult and Geriatric Nurse Practitioner
Gallagher specializes in the provision of medical evaluations and treatment of both adults and older adults, to diagnose and address comprehensive health needs including urgent issues, and to restore and promote wellness.
Available in our Denville office.
Primary care and geriatric health services
Learn more about Fellowship Medical Group (FMG) and the medical services offered in our Denville office.
Our physicians are board-certified in internal medicine and have extensive experience providing primary medical care to adults of all ages. Services include comprehensive health evaluations and medical treatment to help patients regain and maintain optimal well-being. Personalized prevention plans are also developed with patients to help avoid or minimize the onset of common chronic conditions, for example, diabetes, hypertension, and cardiac and pulmonary diseases.
Geriatric Assessment Services
FMG Geriatric Assessment Services specializes in the comprehensive assessment, diagnosis and treatment of conditions and diseases in older adults. As adults age, they often experience an increased susceptibility to certain illnesses and injuries. In some cases, these conditions may overlap and require complex care management. Health status and risks are evaluated, and a personalized plan of care is developed to promote patient wellness.