Connected Living Smart-Home
Stay in touch with Fellowship Connected Living
Fellowship Connected Living powered by Livindi is a user-friendly technology platform that offers care, content and connection.

This smart-home platform features a simple touch screen so loved ones have effortless access to family members, activities and resources. Passive, nonintrusive household sensors are included to provide real-time information and alerts regarding your loved one's activity and notify you of any sudden changes to their routine.
Fellowship Connected Living Powered by Livindi
Now everyone in the family can stay connected and share the caregiving experience through the digital app. Families can communicate faster and more easily with one another on a private network app. Help your loved one stay at home safely and maintain independence with these benefits:
A Personal Health Navigator who coordinates care needs and advocates for your loved one
Assistance with scheduling appointments and arranging for transportation
Automated medication reminders
Passive sensors that provide real-time information about the environment, activity and movement

Access to a robust library of content and live streaming of events
Concierge service to connect you to vetted service providers in your community
Telehealth options for a virtual visit with physicians and monitoring of health conditions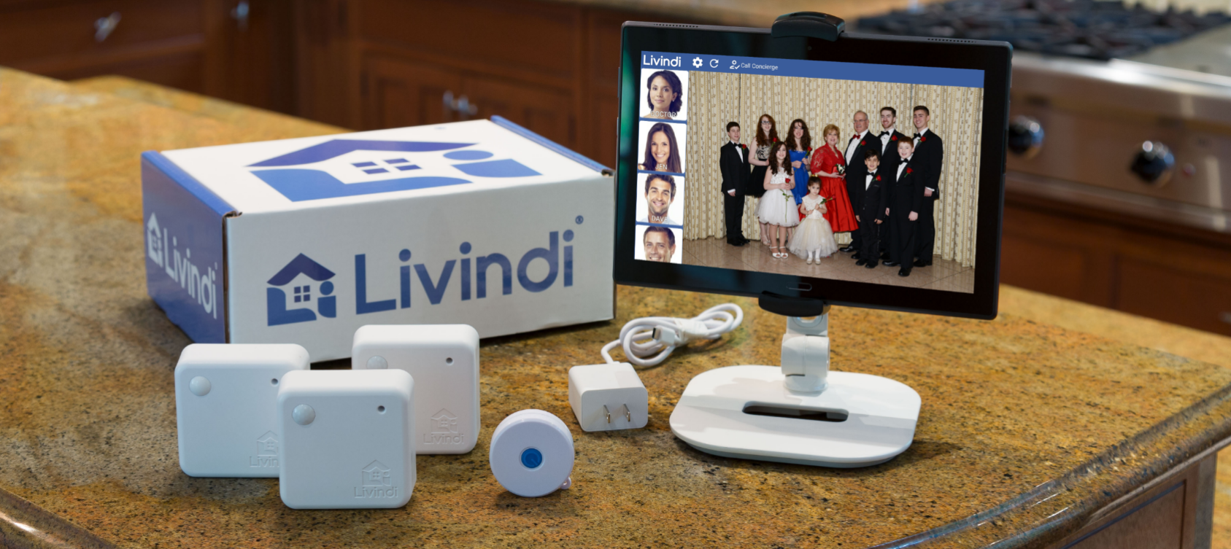 An affordable and user-friendly solution
You will be surprised by how easy it is to set up. You will be pleased with how affordable it is. You will be thankful you're helping your loved one enjoy their life to the fullest.
Here's what is included:
10-inch screen
Tabletop stand
Power cord

3 home sensors
Alert buttons
Optional monitoring devices are available for an additional fee, including wearables, biometrics and sleep sensors.
Plus Package
LIVINDI Tablet
Sensor & App
Concierge Access
$99/month
Premium Package
LIVINDI Tablet
Sensor & App
Concierge Access
Personal Health Navigator, 2/hours per month
$199/month
Platinum Package
LIVINDI Tablet
Sensor & App
Concierge Access
Personal Health Navigator, 4/hours per month
$299/month
Health Package
LIVINDI Tablet
Sensor & App
Concierge Access
Personal Health Navigator, 6/hours per month
Biometrics
$499/month