Pay it forward with our Grateful Giving Program
We often hear residents, patients, clients, or family members asking for a special way to thank a FellowshipLIFE team member who made a difference in their lives while living at one of our communities or receiving care in their home.
That is why we established Grateful Giving. Through this program, you can express gratitude to those who go above and beyond expectations by making a gift in their honor.
Show Your appreciation
Has there been a particular nurse, caregiver, therapist, housekeeper, or other team member who has made a real difference? Gone above and beyond your expectations? Why not show your appreciation by making a tax-deductible donation in their honor to the Health and Medical Fund — our special fund that helps ensure we continue to provide the best care in the best environment.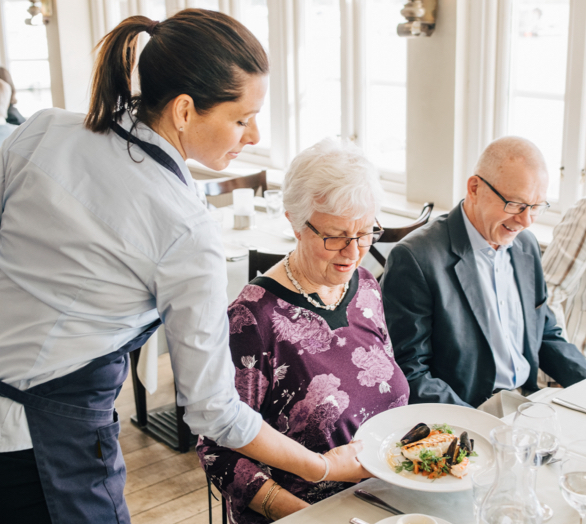 Support the Team Member Fund
You may also choose to make a gift to the Team Member Fund, which supports our compassionate and hardworking team members who sometimes need help while experiencing hardship from a disaster, or personal emergencies such as a home fire or health crisis. This fund also benefits team members who wish to advance their training, obtain additional education, or achieve professional goals to advance their career. When a gift is made, the person you are honoring will be sent an acknowledgement letter. Your message of appreciation will also be shared with your honoree's supervisor, while the amount of your gift will remain confidential.