Speciality Health Care for Older Adults
Primary and geriatric care in Basking Ridge
Welcome to our Fellowship Medical Group practice in Basking Ridge, NJ, where your health matters.
Our personalized wellness approach ensures you have a proactive plan in place to live your best life.
Our top-quality health care services are provided by a caring, compassionate team of doctors, specialists and clinicians who are here to meet your needs. Whether you are here for a wellness visit or to access our all-encompassing range of medical services, including minor procedures, our expert health care team ensures you have the right personalized wellness plan. At our modern, friendly, and inviting medical suite, we are here to ensure a positive experience for you.
We are currently welcoming new patients at our doctor's office and most insurances are accepted. For an appointment, please call 908-580-3822.
Meet our clinicians and specialists
Arthur (Art) Sheppell, MD
Internal Medicine Specialist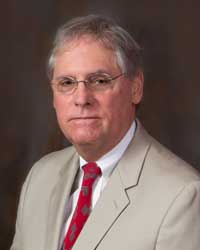 Dr. Arthur Sheppell is board-certified in geriatric and internal medicine, and is affiliated with Morristown Medical Center, Atlantic Medical Group, and St. Claire's Hospital. He received his medical degree from Paul Sabatier University and has been in practice for more than 20 years. He also serves as the medical director at Fellowship Village, bringing his vast knowledge and experience in geriatric care to the residents of FellowshipLife's premier Life Plan Community.
Available at our Denville and Basking Ridge offices for adults of all ages from the surrounding areas.
Melissa Mercado, PA
Adult Physician Assistant
Mercado specializes in providing medical evaluations and treating adults of all ages to address comprehensive health needs, including urgent care issues, minor procedures, and to restore and promote well-being. She has extensive experience in Internal Medicine, Urgent Care and Critical Care. Mercado also holds multiple certifications including advanced cardiac life support, advanced trauma life support, and comprehensive stroke center certification.
Available in our Basking Ridge office.
Alyssa Youngman, ANCC
Adult and Geriatric Nurse Practitioner
Youngman specializes in the provision of medical evaluations and treatment of adults of all ages to address comprehensive health needs, including urgent issues, and to restore and promote wellness. She has extensive experience in intensive care, primary care, and chronic disease management.
Available in our Basking Ridge office.
Paul Barone, MD
Cardiologist
Dr. Barone has dual board certification in cardiovascular disease and internal medicine. His medical residency and cardiology fellowship was at UMDNJ-RWJ Medical School in NJ. Hospital privileges at Morristown and Barnabas/RWJ Somerset Hospitals. Other services: On-site pacemaker checks St. Jude and Medtronic, Holter Monitor applications, Doppler and ultrasound testing, lab work and X-rays.
Available in our Basking Ridge office.
Marc Meulener, MD, PhD
Dermatologist
Dr. Meulener is board-certified in dermatology and dermatopathology, and he completed a Fellowship program at Albert Einstein/Montefiore Medical School. Dr. Meulener graduated with his medical and doctorate degree from University of Pennsylvania.
Available in our Basking Ridge office.
Dr. Cristin McKenna, MD, PhD
Physiatrist
Dr. McKenna provides on-site outpatient rehabilitation and at-home therapy focusing on comprehensive functional mobility, pain management and cerebrovascular accident (CVA) recovery. She graduated from New Jersey Medical School, completed her residency at Rutgers-NJMS and was the Chief of Outpatient musculoskeletal and neurological rehabilitation at Kessler Institute for Rehabilitation. Other services: Injectable therapy for joint/bursa pain alleviation, Supartz therapy for non-invasive pain relief of osteoarthritic knee, EMG/nerve conduction testing.
Available in our Basking Ridge office.
Ayman Eraiba, MD
Wound Specialist
Dr. Eraiba is board-certified by the American Board of Internal Medicine and wound management. He specializes in all types of wound treatments, including complex cases such as those that require wound vac, incision and debridement, and care for infections. Hospital privileges at Chilton Medical Center, St. Joseph's Wayne Hospital. Fluent in Arabic and Spanish.
Available in our Basking Ridge office.
Madeleine Quinn, D.P.M.
Podiatrist
Dr. Quinn is board-certified by the American Board of Podiatric Medicine. She graduated valedictorian from Temple University School of Podiatric Medicine and completed her residency at Barnabas Hospital/RWJ. Dr. Quinn specializes in treating plantar fasciitis and infection of the skin around the toenails (paronychia). Hospital privileges at Hackensack University Medical Center.
Available in our Basking Ridge office.
David Dersh, D.M.D.
Dentist
Dr. Dersh is a graduate of The University of Medicine and Dentistry of New Jersey and a Fellow of the Academy of General Dentistry. He provides general, implant and cosmetic dentistry in a caring and comfortable environment for his patients. As an expert in the field, Dr. Dersh lectures and gives presentations locally, nationally, and internationally on dental implant prosthetics. The services he provides include exams, cleanings, periodontal work, X-rays, fillings, crowns and denture work, and implant maintenance.
Available in our Basking Ridge office.
Matthew Barnas, MD, D.F.A.P.A.
Psychiatrist
Dr. Barnas has dual board certification as a Diplomate of the American Board of Psychiatry and Neurology — board-certified in geriatric and adult psychiatry. Certification in TMS (Transcranial Magnetic Stimulation) from Duke University. Hospital privileges at Morristown Medical Center. He's actively engaged in teaching as Clinical Assistant Professor of Psychiatry at Rutgers-New Jersey Medical School (NJMS). Dr. Barnas also participates as an investigator in research trials to advance treatment for Alzheimer's disease.
Available in our Basking Ridge office.
Traci Zuckerman, LCSW
Licensed Clinical Social Worker
Ms. Zuckerman has extensive experience in providing psychotherapy to adults with special expertise in severe and chronic mental illness. She also helps clients to learn coping skills for anxiety, depression and issues related to aging. Ms. Zuckerman graduated with academic honors from Loyola University School of Social Work.
Available in our Basking Ridge office.
Primary care and geriatric health services
Learn more about Fellowship Medical Group (FMG) and the medical and specialty services at our Basking Ridge office.
Our physicians are board-certified in internal medicine and have extensive experience providing primary medical care to adults of all ages. Services include comprehensive health evaluations and medical treatment to help patients regain and maintain optimal well-being. Personalized prevention plans are also developed with patients to help avoid or minimize the onset of common chronic conditions, for example, diabetes, hypertension, and cardiac and pulmonary diseases.
Our board-certified cardiologist offers full evaluation and treatment of all types of heart disease and related conditions to restore health and quality of life. Examples of conditions treated include cardiac arrhythmia disorders, and coronary artery, structural heart and peripheral arterial diseases, as well as hypertension and hyperlipidemia.
Geriatric Assessment Services
FMG Geriatric Assessment Services specializes in the comprehensive assessment, diagnosis and treatment of conditions and diseases in older adults. As adults age, they often experience an increased susceptibility to certain illnesses and injuries. In some cases, these conditions may overlap and require complex care management. Health status and risks are evaluated, and a personalized plan of care is developed to promote patient wellness.
FMG Wound Management specializes in the evaluation and treatment of new, chronic, and complex wounds including those related to vascular, impaired circulation, diabetic, infection, pressure, and traumatic causes. Vascular evaluations, along with certain diagnostic testing and minor procedures, are performed on-site, such as Doppler/ultrasound testing, incision and drainage and wound debridement. Our wound care specialist is board-certified in internal medicine, with extensive years of wound treatment experience and was a director of a premier wound care center.
Our board-certified podiatrist assesses and cares for all types of ankle, foot, and toe conditions including bunions, hammer toes, and ingrown toenails. Other services include orthotics, diabetic shoe services, and foot and ankle surgery.
Physiatry and Pain Management
FMG Physiatry specializes in the provision of physical medicine and rehabilitation to help patients recover from injuries and disorders involving the muscles, nerves and bones. Evaluation and treatment by our board-certified physiatrist are non-surgical, and focus on a personalized approach of pain management, therapy, and/or other modalities to help patients regain safe mobility and function. Outpatient rehabilitation is conveniently offered at Basking Ridge for those patients who require physical, occupational and/or speech therapy services.
FMG Mental Support Services provides a full complement of professional therapy for all types of mental health needs and disorders. Our dual board-certified psychiatrist, Dr. Matthew Barnas, is a leading expert in the field of adult and geriatric psychiatry. He has extensive experience in evaluating and treating geriatric cognitive disorders, such as Alzheimer's, Lewy body, and frontotemporal dementia, as well as cognitive disorders in younger adults, such as ADHD. Dr. Barnas also specializes in addressing mood and anxiety disorders in adults of all ages.
Our licensed clinical social worker, Ms. Traci Zuckerman, provides individual psychotherapy services with integration of cognitive and behavioral interventions. She focuses on helping older adults cope with the changes of aging, and she believes adulthood can be a time for personal growth and an opportunity to cultivate positive life experiences. Family members are also included in therapy sessions based on the client's wishes.
Our dermatology service offers a full complement of diagnostic evaluations and treatments to address all types of acute and chronic skin disorders. Minor surgical procedures, including biopsies and growth removals, are arranged on-site.