Choosing an Assisted Living Community: Questions Every Family Should Ask
May 3, 2023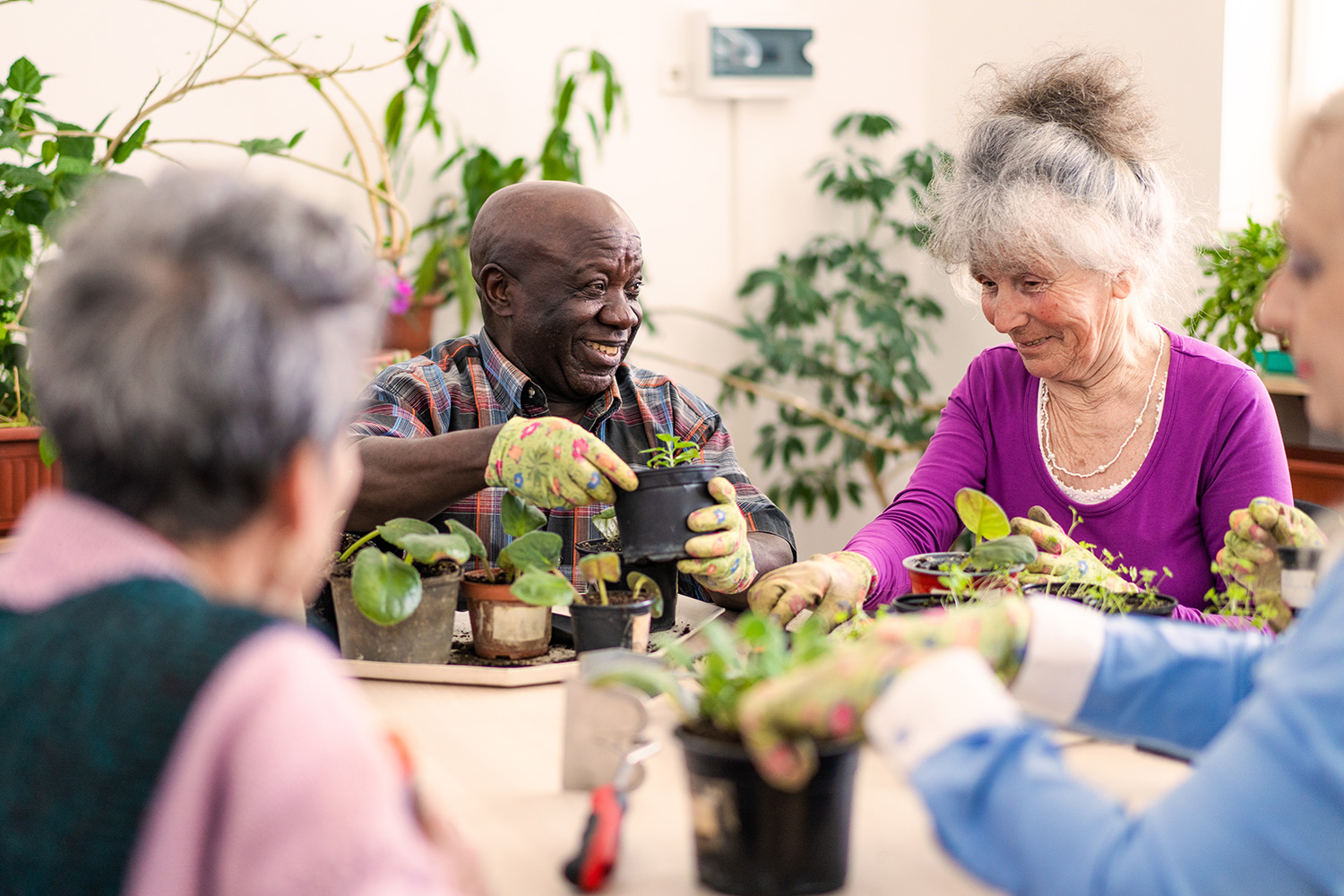 With hundreds of assisted living facilities in New Jersey, it's easy to feel overwhelmed. If you're looking for the best option for a family member, how do you evaluate an assisted living community? The National Center for Assisted Living (NCAL) has consumer resources, including a helpful guide. Once you have a shortlist, it's important to know what questions to ask an assisted living or memory care community to get the most from your tour.
9 Questions to Ask When Touring an Assisted Living Community
1. What is the community's financial status? Ask if it is a not-for-profit organization and, if not, who owns it. The CDC reports more than 80% of the country's residential care communities are commercially owned. With a not-for-profit model, earnings are reinvested in the community's facilities and services. You should also ask how long the organization has been operating and request a copy of the latest annual report to understand their financial stability.
2. Do the services match my loved one's needs? If Mom or Dad needs help with daily tasks, such as dressing or eating, don't assume this type of care is provided. Does your relative have a specific condition like dementia? Make sure the facility is equipped to treat it. U.S. News reports that about 14% of assisted living communities offer programs for residents diagnosed with Alzheimer's disease or dementia. Questions to ask a memory care community include whether they have a certified dementia care practitioner and specialized programs, such as speech and music therapy.
3. Is healthcare provided on site? Ask if a registered nurse is on duty 24/7, and whether there is an on-site medical center. Fellowship Medical Group has a team of qualified specialists, including a cardiologist, dermatologist and dentist, so residents don't have to travel for most of their healthcare needs. This helps to reduce stress when your loved one needs that type of care.
4. Tell me about the staff. It stands to reason that a high staff-to-patient ratio equals more personal attention. Ask your tour guide how caregivers are vetted, what qualifications are required and whether they receive additional training. Then ask about how they interact with residents on a daily basis. On your tour, pay attention to how they are addressing and speaking to residents.
5. Is there a choice of accommodations? No one wants to live in an institutional environment. Ask about the different floor plans and amenities, such as a kitchenette in each suite and secure outdoor space for the memory care household. Fellowship Village follows a household model for supported living: Small groups of residents share common spaces, including a living room and a dining room where they enjoy chef-prepared meals, but each person has their own private suite. This creates a warm, home-like environment while preserving privacy.
6. What are the dining options? To get a sense of the quality of the food, ask if everything is prepared from scratch using fresh ingredients. Is the dining program overseen by a chef? Is there a registered dietician on the staff to oversee special diets? Can you enjoy a meal as part of your tour?
7. Is there a wide range of activities? Ideally, a community should offer a wide variety of activities to appeal to different interests and abilities, from therapeutic sessions to purely recreational pursuits. Are there programs to encourage an inspired, active lifestyle, such as an art studio and specially equipped gyms? Does the community offer a wellness program?
8. What safety precautions are in place? This is a particularly crucial question to ask a memory care facility. How are residents with dementia prevented from leaving the property or wandering? Is there a clearly delineated procedure for medical emergencies?
9. What is included in the monthly cost? Take your time to understand the contract and ask which services are charged separately. At communities that tailor care to individual needs, like Fellowship Village, the monthly fee is determined after an initial assessment. Could the cost rise in the future and if so, how much notice would be given?
Fellowship Village is a premier not-for-profit life plan community established in 1996. Schedule a tour of our beautiful community and 72-acre campus today to learn more about our assisted living and memory care facilities. We look forward to answering all your questions!