Healthy and Tasty Eating in Retirement
October 26, 2023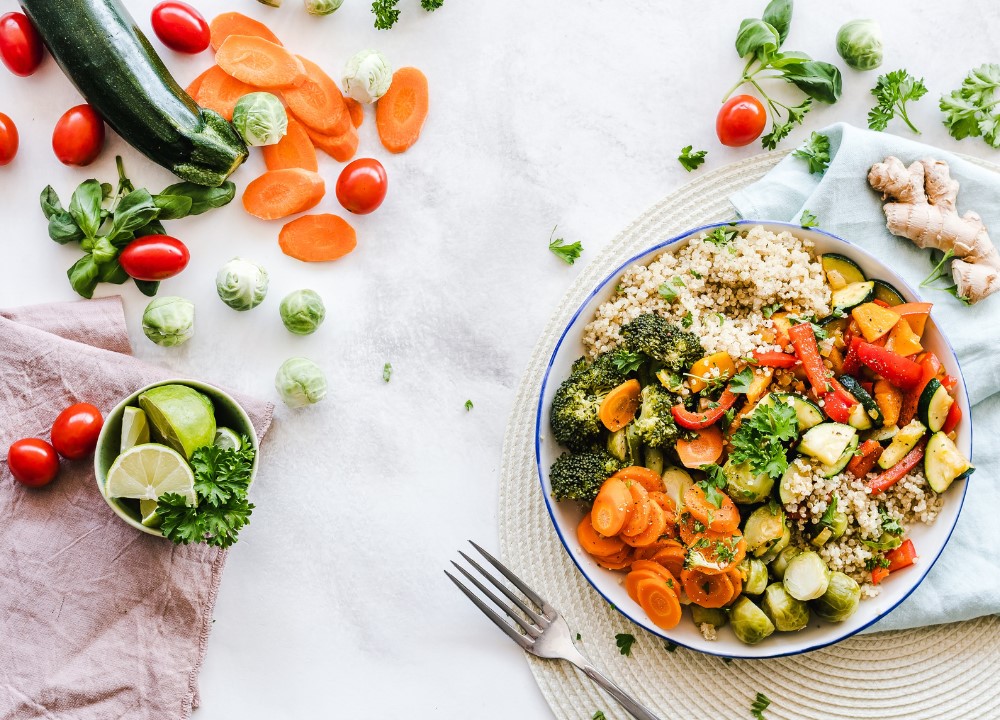 Eating Healthy — and Well — in Retirement
If you are what you eat, then you should focus on making what you eat both healthy and good. Afterall, no one wants to be considered boring, and your food shouldn't be either. And, if you call a FellowshipLIFE Community your home, coming up with a healthy diet plan is easy. 
Healthy eating tips
Eating well and staying active can support health as you get older. But as with an exercise plan, healthy diet tips aren't one-size-fits-all. Your first stop should be with your doctor. They can help you determine if you have any underlying issues, such as diabetes or high blood pressure, that you need to consider when crafting a diet plan. FellowhipLIFE communities offer genetic counseling that can go deeper than the standard blood panel and really help you find the best options for your needs. In the meantime, here are some general tips to consider when planning your weekly menu. 
Eat foods rich in
vitamins
B12 is one of the vitamins recommended for seniors, but that seniors may have difficulty absorbing from food naturally. Start your day with a bowl of cereal that has been fortified with B12 and talk to your doctor about taking a supplement. Add a side of scrambled eggs to your cereal to get the benefits of vitamins A and B2. For an on-the-go option, consider smoothies that use yogurt, fruit, and veggies. 
Reduce sodium, sugar, and saturated fat
intake
High blood pressure, diabetes, and heart disease are all concerns for older adults. Genetic testing may show you have a predisposition toward one or all three of these. Reducing your sodium intake can help lower your blood pressure and help reduce swelling in the feet and hands. Watching your sugar consumption can help you avoid Type-2 diabetes, while focusing on healthy fats, like avocado or salmon, over saturated fats found in places like fried foods, can help keep your arteries free of plaque and reduce your risk of heart disease. 
Try a variety of
foods
Keep your palate happy with a wide variety of foods. Fill your plate with lots of fruits and veggies, whole grains, protein, and dairy. Work with a dietitian to know what portion sizes of each work best to help you enjoy a healthy diet. Also think about how the different options will ensure you're feeling satisfied. For example, one tablespoon of peanut butter is the equivalent of one egg, but the egg might leave you feeling fuller. 
Plan ahead
When you're cooking for yourself, one of the keys to staying healthy is planning ahead. Plan out your meals for the whole week before making the grocery list. If cutting up vegetables or fruit is a concern, check your local grocery store to see if they offer pre-cut options. Many stores even offer ready-to-cook, pre-seasoned meats and vegetables, making food prep easy. Having a plan for the week and a list ready before going shopping can help you stay on track for your health goals and avoid those unhealthy impulse purchases.  
Enjoy restaurant-style

dining
Sometimes, we want to let someone else handle the cooking and dishes. That's why we offer chef-crafted cuisine that focuses on nutritious, locally-sourced ingredients for mouth-watering results. Menu options can be customized to account for dietary restrictions and any dietary tips you've discussed with your wellness team. Contact us today to enjoy fine dining like never before in our restaurant-style dining venues and learn more about how senior living can enhance your retirement.