3 Tips for Staying Healthy in Winter
February 1, 2023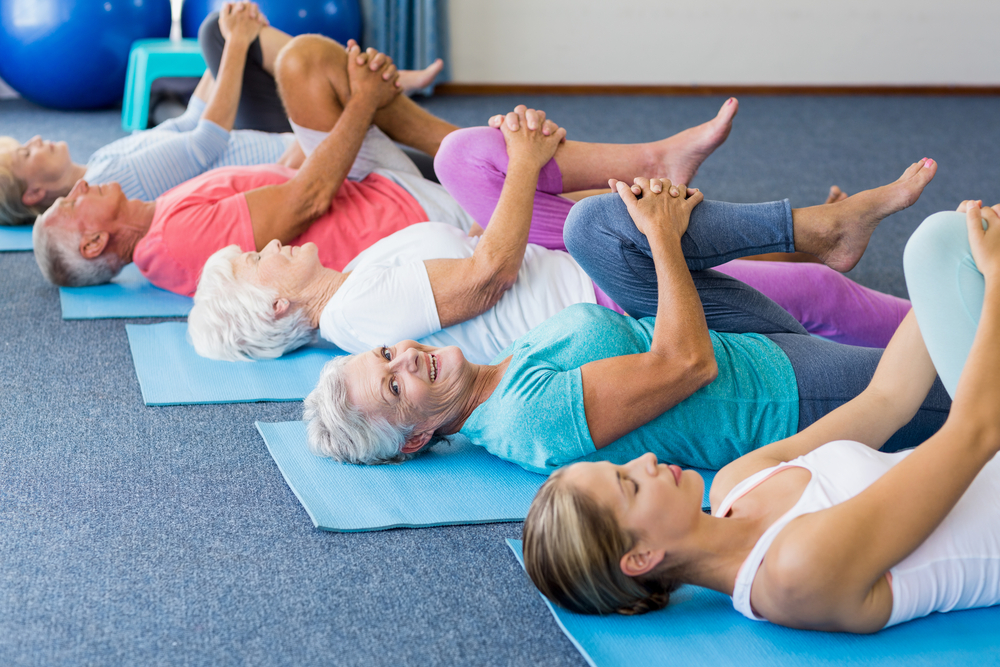 Maintain Your Health and Wellness in the Winter
It's cold outside, and the last thing you want to do is bundle up and brave the elements. But staying active is imperative to maintaining good health. A 2019 study by the National Council on Aging reports half of all American adults, about 117 million people, have at least one preventable chronic illness. And 7 of the top 10 most common chronic illnesses can be improved with regular physical activity. So, finding ways to stay healthy is essential even in the coldest winter months. Here are three ways to help you stay physically active and healthy this winter.
1. Attend a fitness class. There are resources throughout your community offering fitness classes, many designed specifically for those over 55. If you hate to drive in the winter months, consider a virtual fitness class. You can also search for online video tutorials or find exercise videos at your public library.
Did you know that most life plan communities have fitness centers located onsite? At Friends Village, personalized wellness is one of our goals. We offer fitness classes at no additional cost to you. Not sure where to start? Work one-on-one with one of our fitness experts to help you design a fitness plan that works for you.
2. Get outdoors on days with milder weather. While you need to be mindful of your safety while walking outdoors in the winter, it is important to get out when the weather allows. Adults should get about 150 minutes of physical activity each week. That's about 30 minutes a day for five days each week. If you live at Friends Village, you can count on the sidewalks being cleared, making it easy to enjoy our walking paths without worry. Just think. No more shoveling. Ever.
3. Find indoor activities that encourage movement. While there is nothing better on a cold, snowy February day than curling up with a good book, set aside time at least a couple of days each week to engage in activities that get you moving. For example, our residents enjoy heading to the billiard room for a friendly game of pool or getting creative in our woodshop. Your physical, spiritual, intellectual, social and emotional well-being are important to us. We help create opportunities for you to expand all seven dimensions of wellness. You'll find independent living makes it easy for you to stay active year round, making it easy for you to live the vibrant life you desire.
I'm Newly Retired—Am I Too Young for Independent Living?
Sure, all of this sounds great. You envision a retirement with no worries, no hassles and no chores. The idea of having easy ways to stay active sounds perfect. But are you worried you're too young for independent living? What is the best age to move into independent living?
While the average age for people moving into independent living can be between 75 and 84 years, many communities welcome younger residents. So why wait?
When you join the community at Friends Village, we make it easy to stay physically active in winter. Enjoy our well-maintained walking paths on 30 acres. Dine at one of our dining venues without having to start your car or tackle icy roads. Our fitness center is always open for you, and joining one of our fitness classes is easy.
If you're ready for a vibrant life, Friends Village is for you. Call us today or schedule a tour now because it's time to start living the lifestyle you deserve!