5 Small Space Decorating Tips
November 16, 2023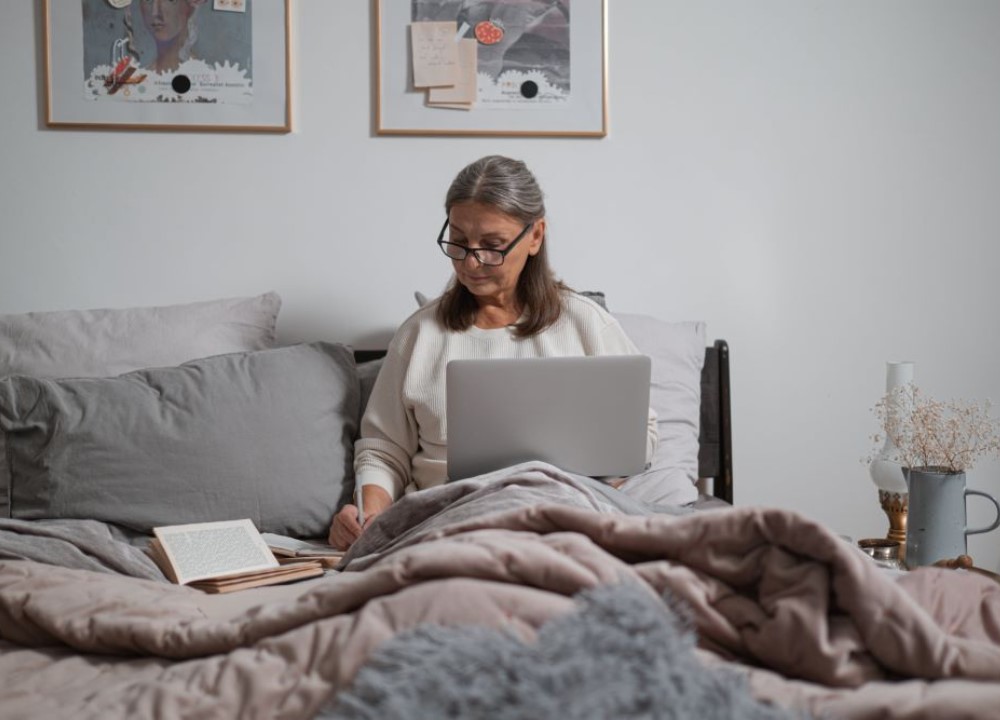 5
Tips to Make Your Senior Living Space Cozy
Moving to a senior living community often means downsizing. And if the move wasn't enough, now you have to figure out how to decorate your new space to make it feel like home. While decorating a smaller space might be a new experience, there are lots of ways to make it feel comfortable and cozy. 
Lighting
Harsh fluorescents can make a space feel uninviting. While you might not be able to choose your overhead light fixtures, you can make changes based on what lightbulbs you choose and through strategic lamp placement. Depending on your needs, you may need a brighter light to read or do crafts by, but by choosing bulbs that put out a softer, warmer glow, you can create a cozy setting just through your lighting. Choosing a funky accent lamp that suits your personality can add a touch of whimsy to your room décor. 
Neutral colors and mirrors
Your new space may be smaller than you're used to, but you can use color and well-placed mirrors to make it feel spacious. If you're allowed to pick your wall colors, choosing warm, neutral colors like a soft white or cream can open up a room. Mirrors create a feeling of space and add design touches with different shapes and frames. But you don't want everything to be beige. Use wall art, books, pillow, throws, and knick-knacks to add pops of color.
Proportions
While you might have a favorite armchair or coffee table, you want to make sure the furniture you bring fits your new space. Get the dimensions for your new senior living home from the staff, and measure, measure, measure. Good home décor is all about getting the proportions right. If the furniture is too big for the space, instead of feeling cozy, you just feel cramped. 
Storage
One of the things that can make a small space feel even smaller is clutter. That's why making use of clever storage options can add class and utility. Choose ottomans that double as storage bins to add color and comfort to your seating space. Side and coffee tables with drawers are good options for storing remotes controls and electronic devices. Keeping things stored properly can also help you avoid trip hazards. 
Make it personal
Ultimately, you want to make sure the space feels right for you. Pick furniture that you find comfortable and decorations that bring you joy. Use digital frames to display your favorite memories while saving space. Cuddle up in your favorite sports throw. Save space on your walls for the artwork your grandkids bring you when they visit. It's your space, so make it reflect you. 
Find the right senior living space at FellowshipLIFE
Are you ready to give decorating a senior living space a try? Contact us today to learn more about our senior living communities and which one is the right fit for you.