Fun Indoor Activities for Seniors When the Heat Soars
July 13, 2023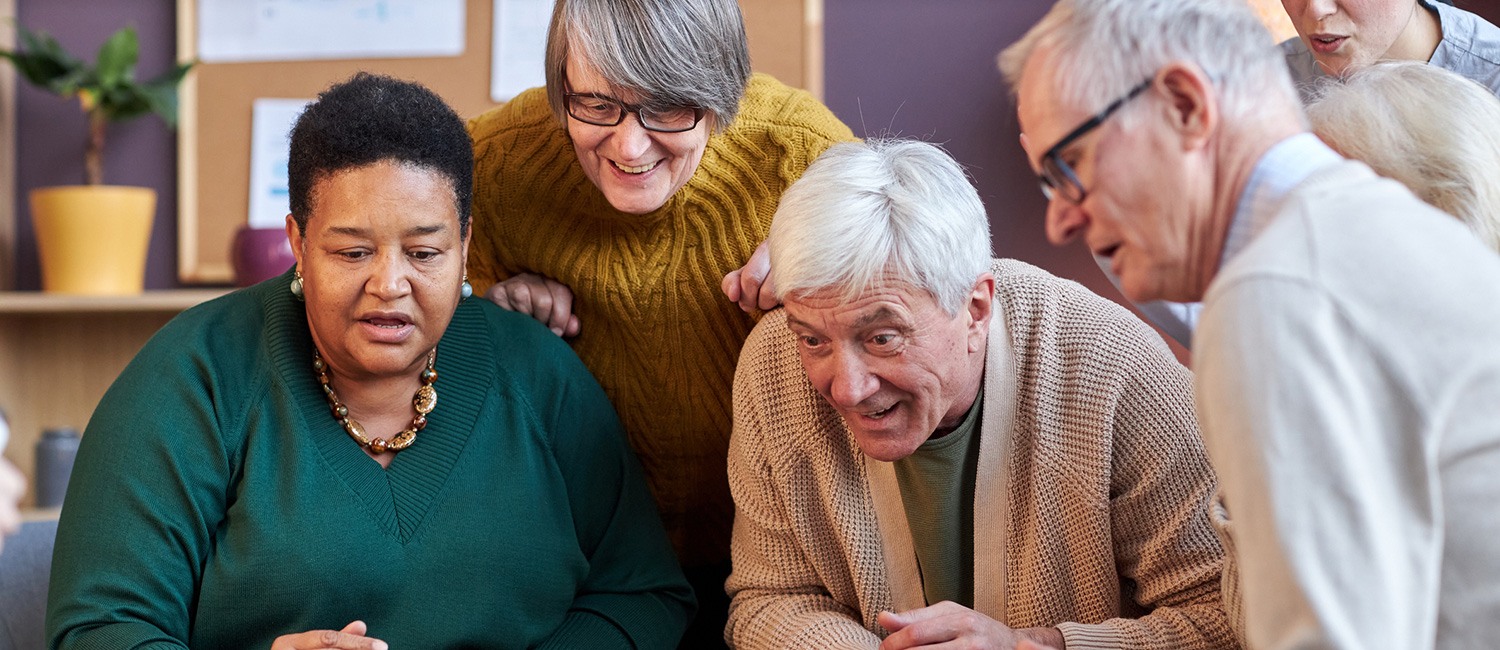 Picture summer, and you might imagine yourself lounging on the beach, dining alfresco or hiking with friends. But when a heatwave hits, it could be time to bring the fun indoors.
Extreme heat events are dangerous for everyone, but they often pose greater health risks, including greater risk of fatality, for older adults. As we age, our bodies become less effective at regulating our overall temperature, particularly if chronic health conditions are present. To avoid potentially dangerous illnesses like cramps, heat stroke and edema (swelling in your ankles and feet), head inside and enjoy these safe summer activities for seniors.
Plan a Movie or Games Night
Fill bowls with seasoned popcorn, crunchy tortilla chips and homemade guac for an entertaining evening with friends in your spacious independent living apartment. You can sit back, relax and stay cool with a rom-com, thriller or the latest Oscar-winning flicks. Or bring out the board games and keep your mind sharp battling your pals at Bananagrams and Scrabble.
If you thought video games were the domain of youngsters, think again! An AARP study found people over 50 are gaming more than ever before. Impress the grandkids with your Minecraft knowledge and put your virtual golf skills to the test on the PGA Tour game. 
Create a Work of Art
Getting crafty is one of the most rewarding indoor activities for seniors. Not only will you have a blast sparking your creativity, but you will also enjoy the satisfaction of seeing your finished design. You could try your hand at a self-portrait or channel your inner Van Gogh to produce an oil painting inspired by local landscapes or the night sky.
Alternatively, experiment with techniques such as printmaking and pottery or perfect your carving skills on a wooden sculpture. Pines Village has its own art studio and woodworking shop, so everything you need to get started is just steps from your front door.
Curl Up with a Summer Read
The cool retreat of a quiet library is the perfect place to dive into a good novel at Pines Village. Whether you are into this year's hottest summer books or the 19th-century classics, reading has extra benefits such as reducing stress, alleviating depression and helping with sleep. 
To inspire yourself to read a variety of genres, set up a summer bingo challenge with your friends or book club. Create a grid (or print a premade one), adding squares like "mystery," "nonfiction," "local author," or "poetry," then hand out treats or small prizes whenever someone completes a horizontal, vertical or diagonal row.
Tend an Indoor Garden
Gardening on a small scale inside your apartment gives you complete control over the growing environment. You can cultivate plants and vegetables year-round without worrying about frost, pests or back-breaking weeding.
With plenty of light, small carrots, hot peppers and lettuce all thrive indoors, as do herbs like basil and chives. If you have limited direct sunshine, spider plants and peace lilies survive well in shady areas.
Safety Tips for Older Adults During Hot Weather
When the summer heat peaks, keep these safety guidelines in mind:
Hydrate, hydrate, hydrate!

Never wait until you feel thirsty. Eat fruits with a high water content, like melons and strawberries, and avoid caffeine and alcohol, both of which are diuretics.

Check your medications.

Speak to your doctor, as certain medicines can interact negatively with the heat.

Take a cool bath or shower.

This can offer immediate relief from sweltering temperatures.

Head indoors to an air-conditioned space.

Malls, libraries and recreation centers are great places to cool off if you are out and about or do not have air conditioning at home.
At Pines Village, we pride ourselves on offering inspirational indoor activities for seniors, whatever the weather. Reach out to us today to arrange a tour of our vibrant community.