Live Your Dream: Finding Meaningful Things to Do in Retirement
June 9, 2023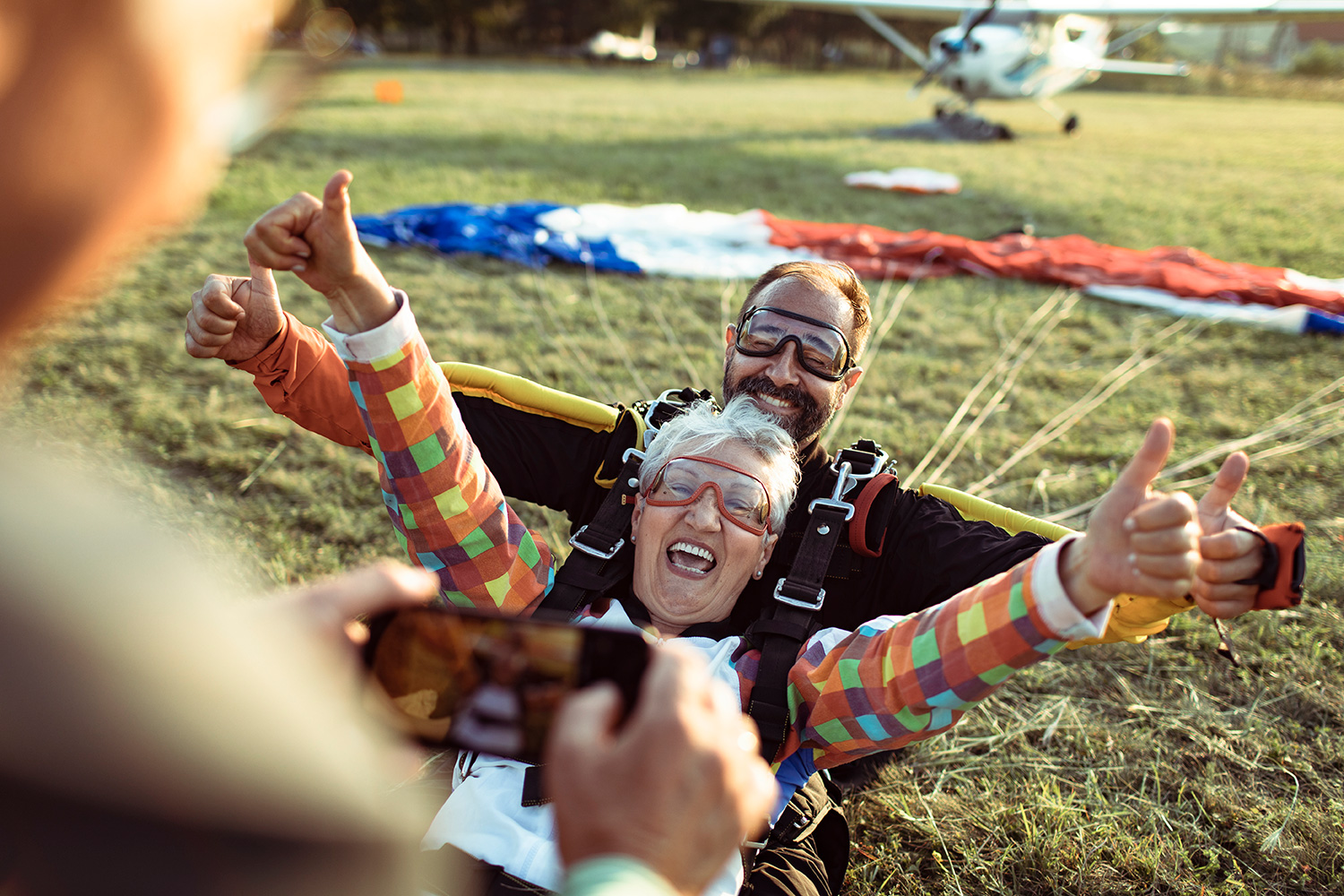 The baby boom generation has turned what it means to get older upside down. While we may have to accept physical limitations as we age, there are no longer any rules when it comes to things to do in retirement. Longevity expert Susan Wilner Golden says we should not think in terms of age, but what she calls the "reinvention stage" of life after a career and/or raising a family. So whether you want to write a novel, see the world or dye your hair blue like the fabulous Dame Helen Mirren, there has never been a better time to go for it!
You Are Never Too Old to…
See the world. Take inspiration from two intrepid Texan women who set themselves the challenge of going around the world in 80 days after 80. The duo charted their odyssey on their blog, which takes in such amazing sights as the Easter Island statues, the North Pole and the Taj Mahal—the ultimate bucket list itinerary for seniors. Of course, you do not have to take on the entire world to have a once-in-a-lifetime trip. Book a segment of Royal Caribbean's Ultimate World Cruise or embark on a DIY European grand tour by train. Eurail is not just for college kids—seniors get 10% off flexible rail passes, and you can opt for first class for more legroom and in-seat refreshment service.
Take a hobby to new heights. When it comes to aging and happiness, it is hard to beat a hobby that incorporates the benefits of group exercise. Take it from a group of older climbing enthusiasts in the mountain town of Kimberley, British Columbia. They may not have the same flexibility and endurance they did in their younger days, but they gain fulfillment, fun and friendship from the sport. One member only started climbing in his 60s. As with any new fitness routine, it is advisable to consult your doctor.
Express yourself. They say everyone has a book in them, but for some of us it may take a little longer. While the media tends to celebrate young writers and artists, many people start later in life. Jane Campbell, who published her first book last year at 80, says she had never even written a short story until she was 77. If you have dabbled in a creative pursuit, devoting more time to it is one of the most fulfilling things to do in retirement. The Cuban-born painter Carmen Herrera, who died last year at 106, did not gain recognition for her work until 89. Pines Village offers facilities and activities to encourage creativity and intellectual growth, from an art studio to a library that fuels informal literary circles.
Make a difference. You may have stepped away from your career, but you can still put the skills you gained over decades to good use. Volunteering is good for your physical and mental health. Think about local causes you care about, such as park conservancy or an animal rescue. Did you know that the Peace Corps has no official upper age limit? "Serving later in life allows an older volunteer to bring their experience, knowledge and insight to their service," says Madeline Kellner, who served in Guatemala and Peru with her husband when they were both in their 60s. If you prefer to stay closer to home, AmeriCorps matches up older volunteers with thousands of organizations across the country. 
If you are ready to embrace your "reinvention stage," Pines Village can help open up possibilities by eliminating home maintenance chores and providing facilities for self-discovery. Contact us today to tour our community for active adults. What are you waiting for?